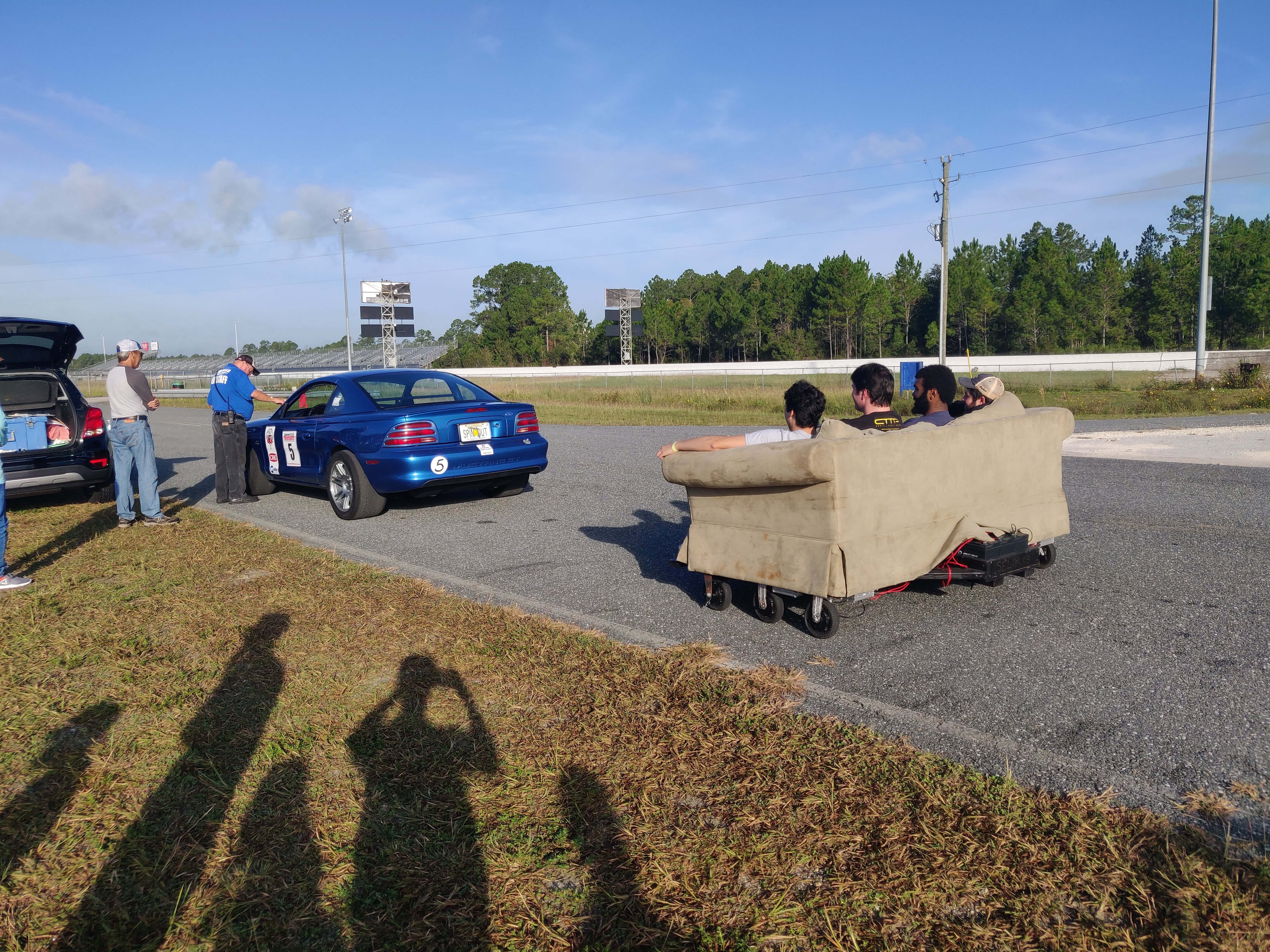 The Build
The couch has been a stable of Wreck Racing for years. We bring it to watch morning autocross runs in comfort as well as to offer the place to sit as a friendly "bribe" to judges during concours scoring. After jokingly being told that we should race our couch at the GRM $2018 challenge town hall, we decided to deliver.
Wood frame custom-built from 2×4 members
4 salvaged Lime Scooter electric motor wheels
Independent motor controllers allow for tank-style steering
Powered by 3 car batteries with peak output voltage of 48V
View the build diary for our Race Couch below!
Photos